Contact Us
Have a question about Cannon Beach?
Let us help you plan your visit: complete the form below, stay connected with our Monthly Visitor ENewsletter, or request a Visitor Guide. To view our digital magazine click the image on the right. We'd love to hear from you!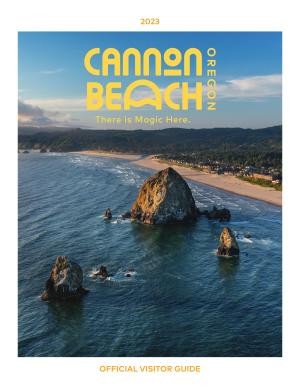 Also, contact us at:
Cannon Beach Chamber of Commerce
207 N Spruce | PO Box 64
Cannon Beach OR 97110
(503) 436-2623
If you are asking about a specific webpage, event, or image... Please indicate your message's page, topic, image, or event. Thanks...