Neighbors Helping Neighbors
#InThisTogether    #AloneTogether
The health and well-being of our community is of the utmost importance to the Chamber of Commerce and City of Cannon Beach. More content will be added as it becomes available.
Be Supportive!
Buy Groceries for a Neighbor
Be Connected!
Join Local Facebook COVID Groups
Be Informed!
Quick Links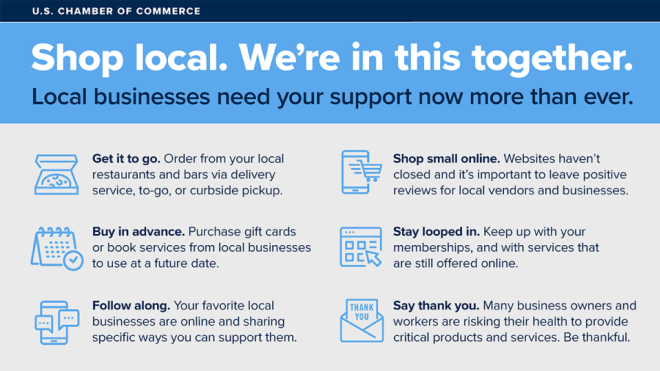 Community Resources:
Clatsop County
Clatsop County Public Health Department will begin offering drive-through community testing for COVID-19 beginning the week of May 11. Full details.
COVID-19 information phone line (503) 325-8500. To answer the public's questions about the coronavirus outbreak and related issues. Staffed by live personnel Monday through Friday, 9 a.m. to noon and 1 p.m. to 5 p.m. Phone line staff will handle questions about preventative measures, social distancing and closure orders, and general inquiries about testing and related issues, or will direct callers to other information sources. Staff cannot answer medical questions.
American Red Cross
Cannon Beach Medical Reserve Corp
Coast Mutual Aid
Anyone in our coastal community who needs financial or non-financial support due to the hardships brought on by the COVID-19 pandemic can apply for help here or give help.
FEMA
KMUN Coast Community Radio
Local Facebook Groups