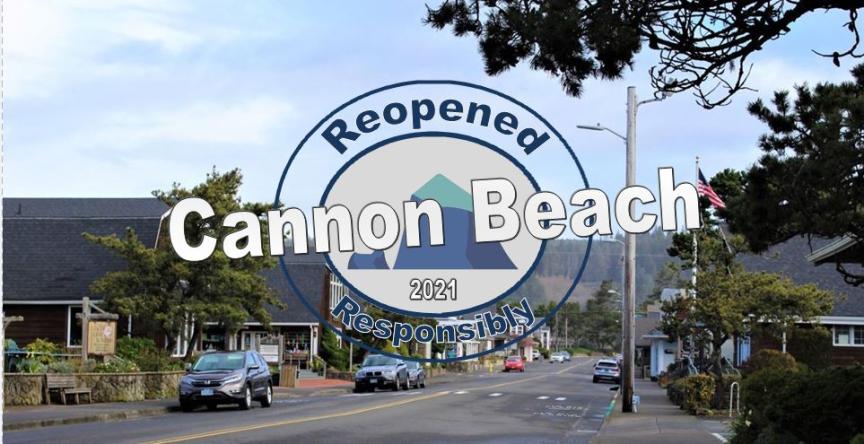 State Restrictions have been Lifted!
COVID-19 Guidance
(Updated August 24, 2021 1:00pm)
We encourage everyone to be informed of the latest developments and make your decisions based on what is best for you, your business, employees, and customers.
"Cannon Beach is committed to the health and safety of everyone in our community"
-Cannon Beach Chamber Staff
Reopening Timeline
Tuesday, August 24th
The Governor held a press conference today to announce effective Friday, August 27, masks will be required in most public outdoor settings, including large outdoor events, where physical distancing is not possible, and regardless of vaccination status. Read more from the State.
Wednesday, August 11th
The Governor held a press conference today to provide an update on the status of COVID-19 in Oregon and to announce new statewide indoor mask requirements. To help stop the highly contagious Delta variant from spreading further, masks will be required in all indoor public settings, effective Friday, August 13. View the Oregon Indoor Mask Requirement Fact Sheet.
Thursday, July 29th
In response to a large jump in cases and hospitalizations and new national guidance calling for masking measures to prevent the spread of the highly transmissible Delta variant, OHA is now recommending universal mask use in public indoor settings throughout the state to protect Oregonians from COVID-19. Read more from OHA HERE.
Tuesday, June 30th
Oregon COVID restrictions are lifted!
COVID face coverings and physical distancing restrictions have been lifted, with certain federally mandated exceptions, including health care, public transit, and airports. Businesses can still choose to put their own limits on their operations, as long as they do so consistent with public health guidelines. Read more from the County HERE.
Oregon Risk Level Restrictions Guidance
New Guidance as of December 3rd: Oregon counties are based on Risk Levels that are updated weekly, click HERE to learn more.
County Guidance
Counties are categorized under Lower, Moderate, High, and Extreme Risk Level restrictions. Click HERE for county specific guidance (Look under Guidance from OHA - Guidance Based on County Risk Level).
Statewide Guidance
Statewide Mask, Face Shield, Face Covering Guidance
Updated Reopening Guidance & FAQs
Updated 5/18/21 Statewide Mask, Face Shield, Face Covering - Guidance & 2/10/21 - FAQs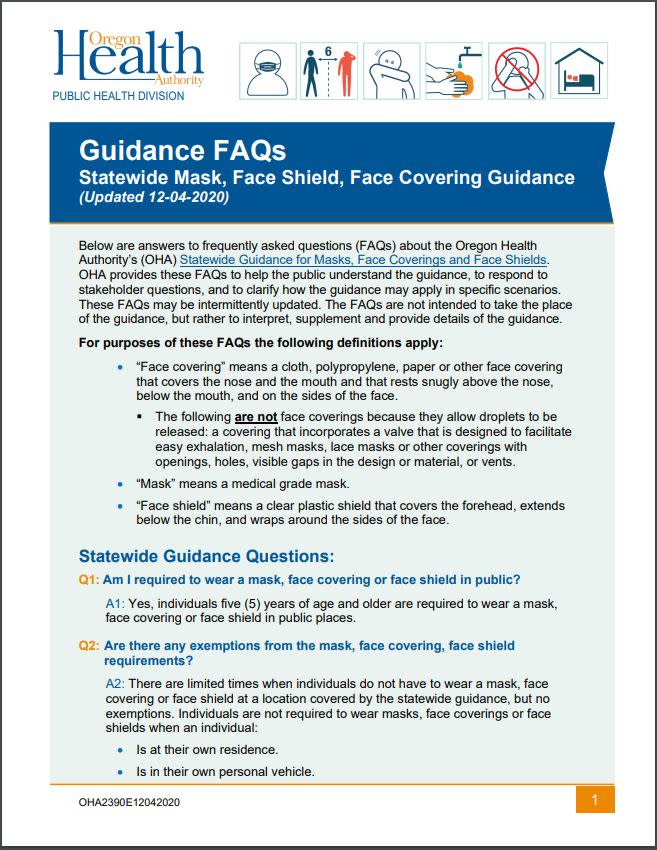 Eating and Drinking Establishments updated 4/23/21 - Guidance & updated 5/3/21 -  FAQs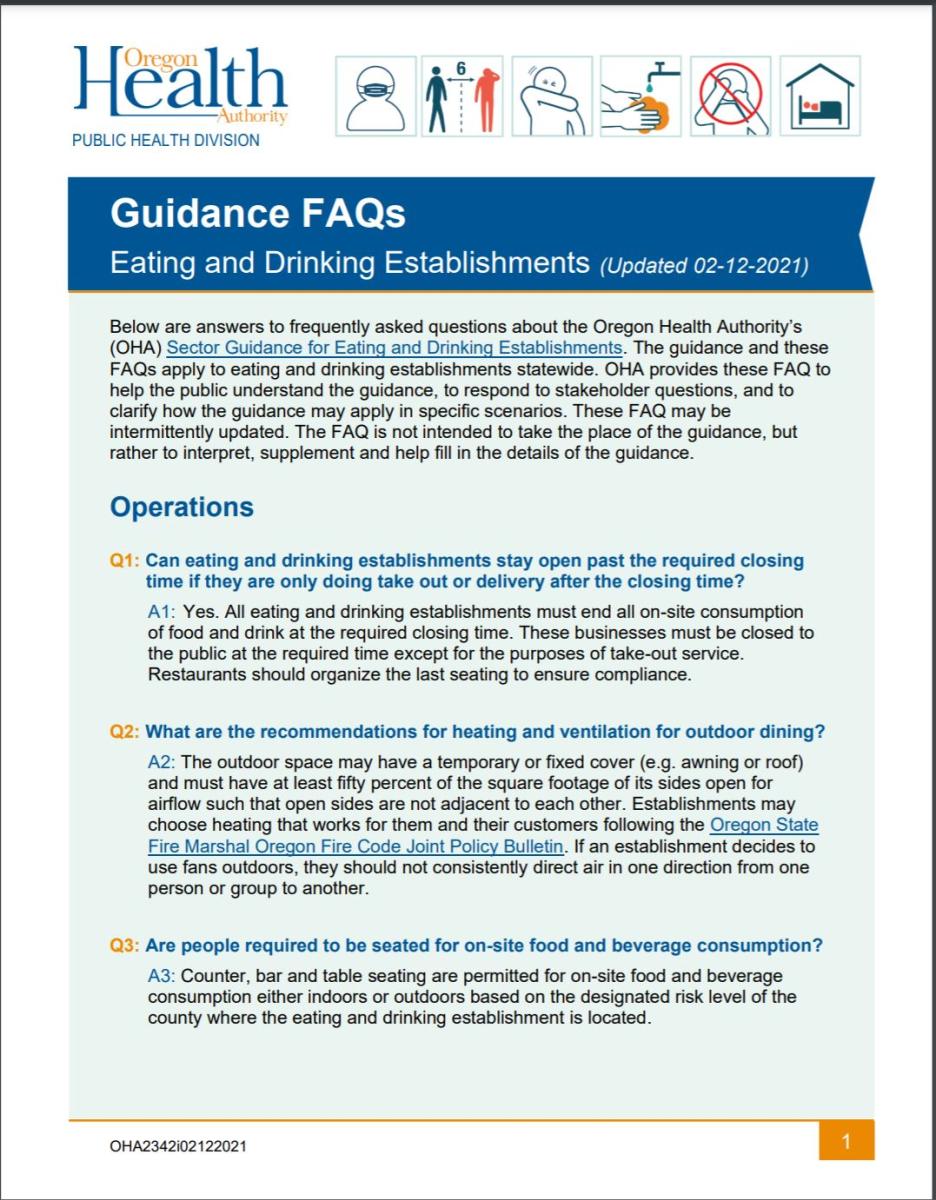 Interim Guidance for Fully Vaccinated Individuals - Effective 5/18/21
Additional
Reopening Guidance and FAQs
can be found HERE!
(Under Guidance From OHA> Guidance Based on County Risk Level)
Indoor Recreation & Fitness Establishments updated 4/23/21 - Sector Guidance & updated 5/12/21 - FAQs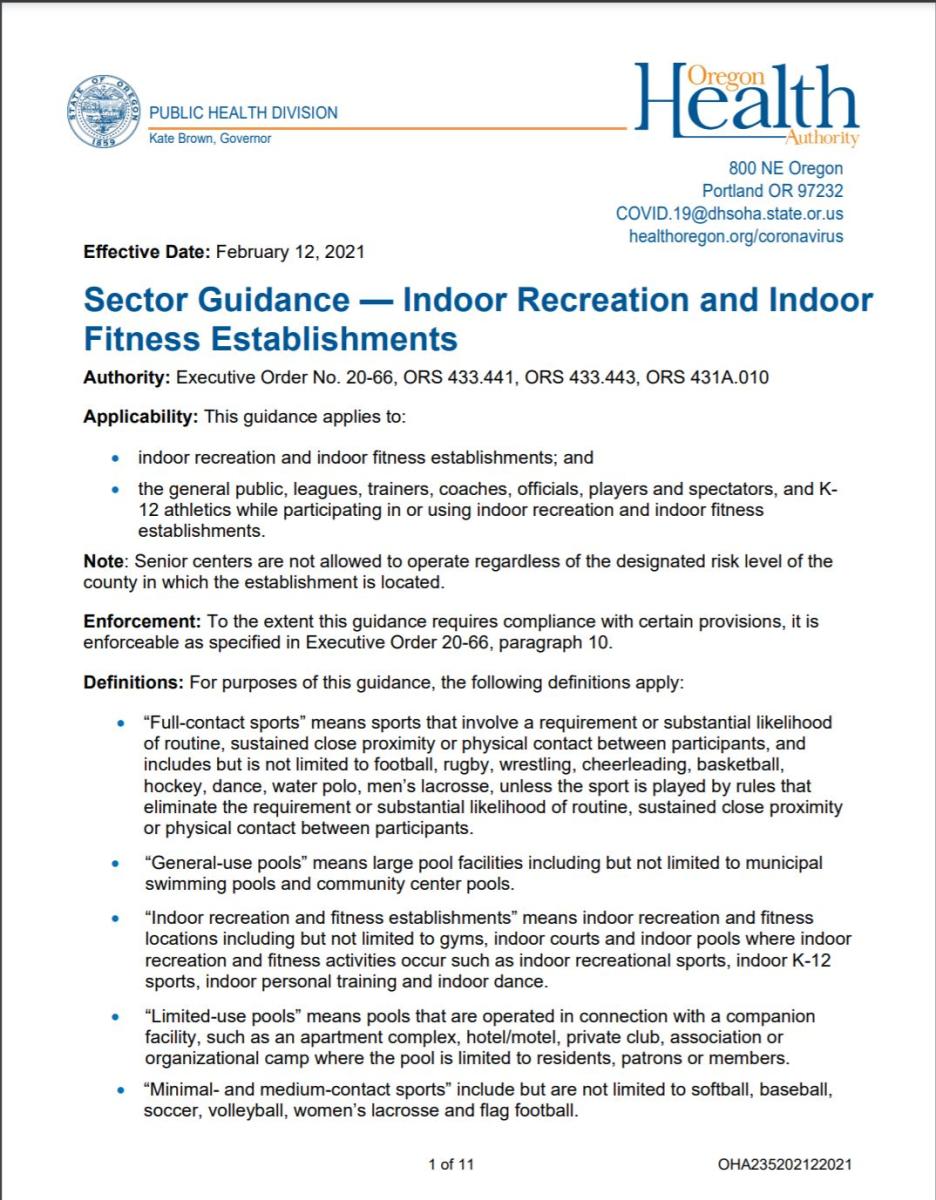 Indoor Entertainment updated 4/27/21 - Sector Guidance & updated 5/6/21 - FAQs