Stormy Weather Arts Festival
Save The Date November 5-7, 2021
2021 Schedule coming soon!
Currently accepting artwork submissions for our 2022 poster by local represented artists. Artwork RFP download.
For 34 years, the Stormy Weather Arts Festival on the first weekend in November has been one of Cannon Beach's most popular events. You can immerse yourself in the creative culture that has long been a part of this community recognized as one of the 100 best art towns in America. The weekend offers musical performances and gallery events with the opportunity to meet renowned artists, see their latest works or watch them demonstrate their techniques.
Enjoy a variety of COVID safe gatherings and artist demonstrations and catch free live musical performances with regional musicians at outdoor venues throughout the town.
"Cannon Beach is committed to the health and safety of everyone in our community"
In an effort to continue the Stormy Weather Arts Festival and respect the safety & well-being of all our attendees every measure is being made to have a COVID safe event, following CDC and the State's guidelines.
Cannon Beach is home to over a dozen art galleries. Many of their most successful national and regional artists, as well as prominent local artists, will be showcased during the festival. 
2021 Schedule is in the planning process.
2020 Posters on Sale Online - Click HERE!
"November Skies Over Haystack Rock" ©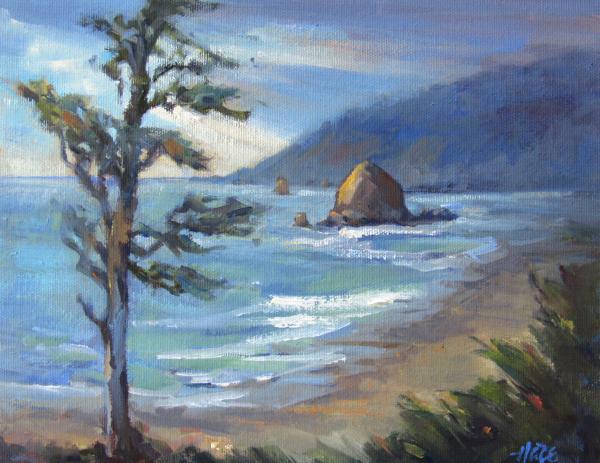 Original on display at Northwest By Northwest Gallery
2020 Schedule, includes but not limited to:
Self-Guided Public Art Walking Tour - Click HERE for the map
____________________
Gallery Showings
Friday, Saturday, and Sunday
A weekend full of art gallery events and guest artists throughout town.
For the full list of galleries and their event details visit www.cannonbeachgallerygroup.com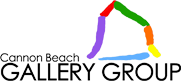 ____________________
Music Around Town
Friday, November 6
3:00 pm—4:30 pm
Saturday, November 7
11:00 am—5:00 pm
Enjoy live performances by regional musicians at these locations around town:
Coaster Theatre Courtyard, Sandpiper Square, and The Landing
Performers: Andrew Tonry, Andy & Boris, Blue Jug, Bobby Beaulieu, Bobcat Rice, Bruce Smith, Chris Beers, John Orr, Jon & Jay, Richard T., Steve Cheseborough, and Tim Monaghan.
and
SWAF Paint & Sip
Saturday, November 7
6:00 pm—9:00 pm
Cost: $40  Tickets on sale NOW!
Location: Chamber Community Hall - 207 North Spruce Street
Instructor Ben Schlattman will walk you through a stormy weather inspired creation of your own! 
Seating is limited to 18 for COVID safety and masks are required.
2019 Merchandise still available!!
Pick up a long sleeve and sweatshirt today!
Available at the Visitor Information Center located at 207 North Spruce Street
Thank you to our Event Sponsors
Thank you to our Music Sponsor
Thank you to our In-kind Sponsors