Sandcastle Contest
Mark your calendars for June 5, 2021 when we kick off our Summer of Sandcastles!
Cannon Beach hosted its 56th annual Sandcastle Contest a bit different this year - See below.
The oldest competition of its kind in the Pacific Northwest and the most popular event in Cannon Beach. Teams of professional sand sculpture artists, amateur groups and families will construct remarkable creations in the sand during the event. The Masters division teams compete for cash prizes and construct large, elaborate creations often utilizing construction forms similar to those used for pouring concrete in order to accomplish their monumental size.
In 2014, the Cannon Beach Sandcastle Contest was recognized as an Oregon Heritage Tradition by the Oregon Parks & Recreation Department, making it one of just 11 events statewide to achieve such a designation. An Oregon Heritage Tradition is an event with broad public appeal, with at least 50 years of continuous operation and that contributes to the identity of the state.

For the safety of our volunteers, contestants, and spectators our 56th Annual Sandcastle Contest has gone virtual!
Build a sandcastle sometime this summer between June 13th and September 7th and submit a photo or short video of your build to enter to win in our very first ever Virtual Sandcastle Contest. We will have winners in two categories: With Haystack Rock and Without Haystack Rock.
Help us keep the spirit of Sandcastle alive!
Follow us on Facebook throughout the summer to see featured entries in different fun themes like best mermaid, best sandcastle, with a dog, all kids build, and more. 
Get Your 2020 Sandcastle Merchandise Online!
or at the Visitor Information Center on 2nd and Spruce Street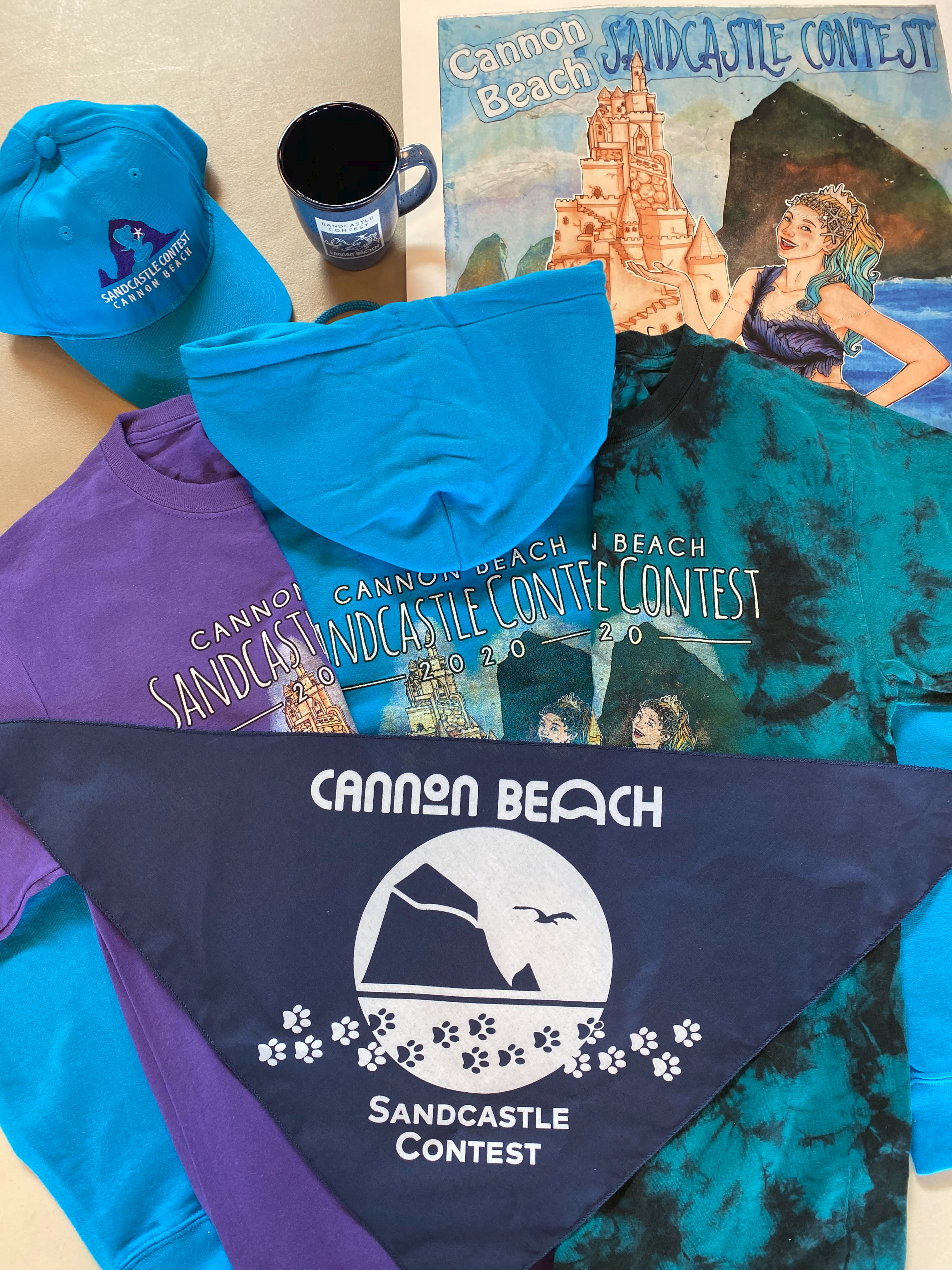 Start planning your sand creations for another Summer of Sandcastles starting June 5th, 2021.
---
Virtual Sandcastle Contest 2021 Registration - Coming Soon!