Get Lit at the Beach
Save the Date: April 14-16, 2023
Get Lit At The Beach (April 2023) is one of only a handful of events like it in the country: a literary festival that brings together authors and readers to celebrate a mutual love of books and reading. Weekend activities begin with an intimate meet and greet with the authors on Friday evening. After the reception, authors read at local venues during the Lit Crawl. Saturday's full day of events includes author presentations, book signings, and an evening keynote dinner presentation. The weekend concludes with a moderated question-and-answer discussion featuring all the festival authors on Sunday morning.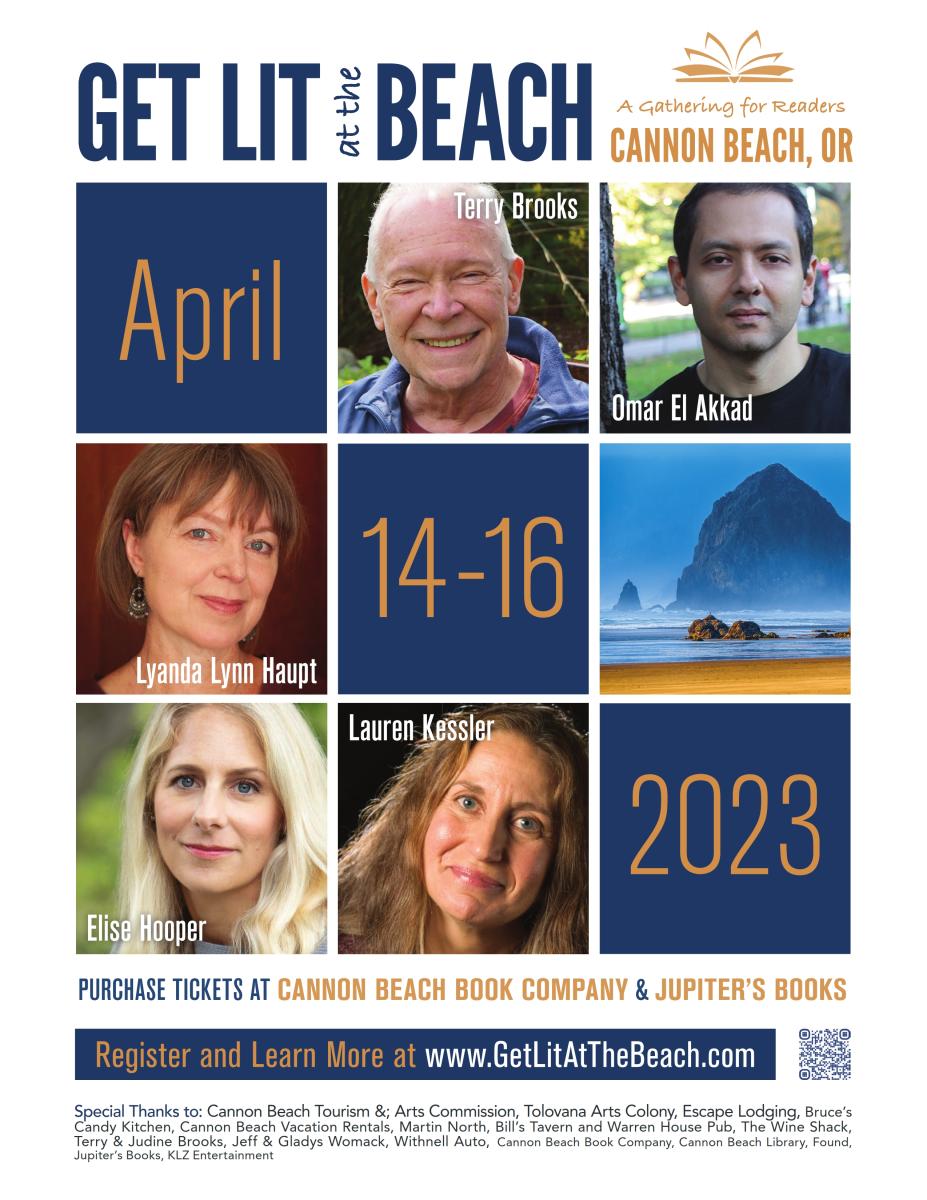 Featured authors have included Karen Joy Fowler, whose 2004 novel, The Jane Austen Book Club, spent thirteen weeks on the New York Times bestsellers list and was a New York Times Notable Book. Her novel We Are All Completely Beside Ourselves won the 2014 PEN/Faulkner Award for fiction and was short-listed for the 2014 Man Booker Prize. Other famous guest authors included veteran Time Magazine book critic Lev Grossman, known for his Magicians trilogy, all of which landed on the New York Times best-seller list and are now the basis for a SyFy series; decorated Marine Corps veteran Karl Marlantes, who penned Matterhorn: A Novel of the Vietnam War, which also garnered a spot in the New York Times best-seller top ten list; and Willy Vlautin who was inspired to write by a Paul Kelly song based on Raymond Carver's Too Much Water So Close to Home. Terry Brooks, best known for his 26- book Shannara series and is one of the biggest-selling writers of fantasy living today, is the popular host of the festival and is present to meet and greet attendees to all the events.
Get Lit at the Beach is presented by the Tolovana Arts Colony. For more information, follow the festival on Facebook or visit GetLitAtTheBeach.com.