The National Oceanic and Atmospheric Administration furnish these tide predictions. While no official corrections for Cannon Beach are available, these tide tables are intended to help plan a safe trip to the beach. Be aware that tides can vary from predictions due to various climatic conditions. All times are indicated in Pacific Time Zone. North Jetty WA is the North side of the Columbia River- this is the closest station to use for Cannon Beach tide predictions.
When you've feasted your eyes on all of the wonderful sea life our tide pools contain, be sure to satisfy your hunger as well by visiting one of our many fine restaurants. Hemlock Street also has many wonderful shops to help you pick out a souvenir for a loved one or buy some sandcastle-making supplies to stretch your creative muscles!
| Date | High | Low | High | Low | High |
| --- | --- | --- | --- | --- | --- |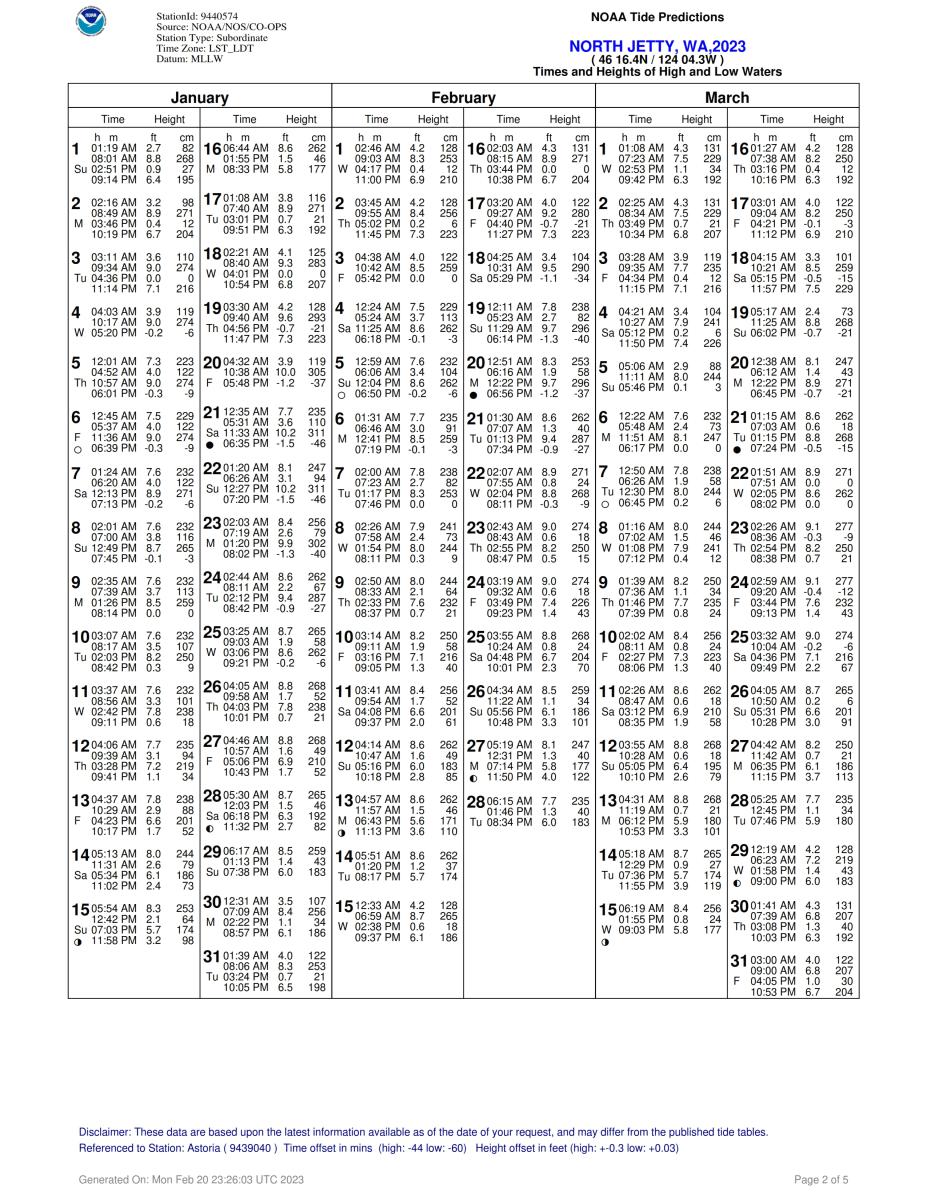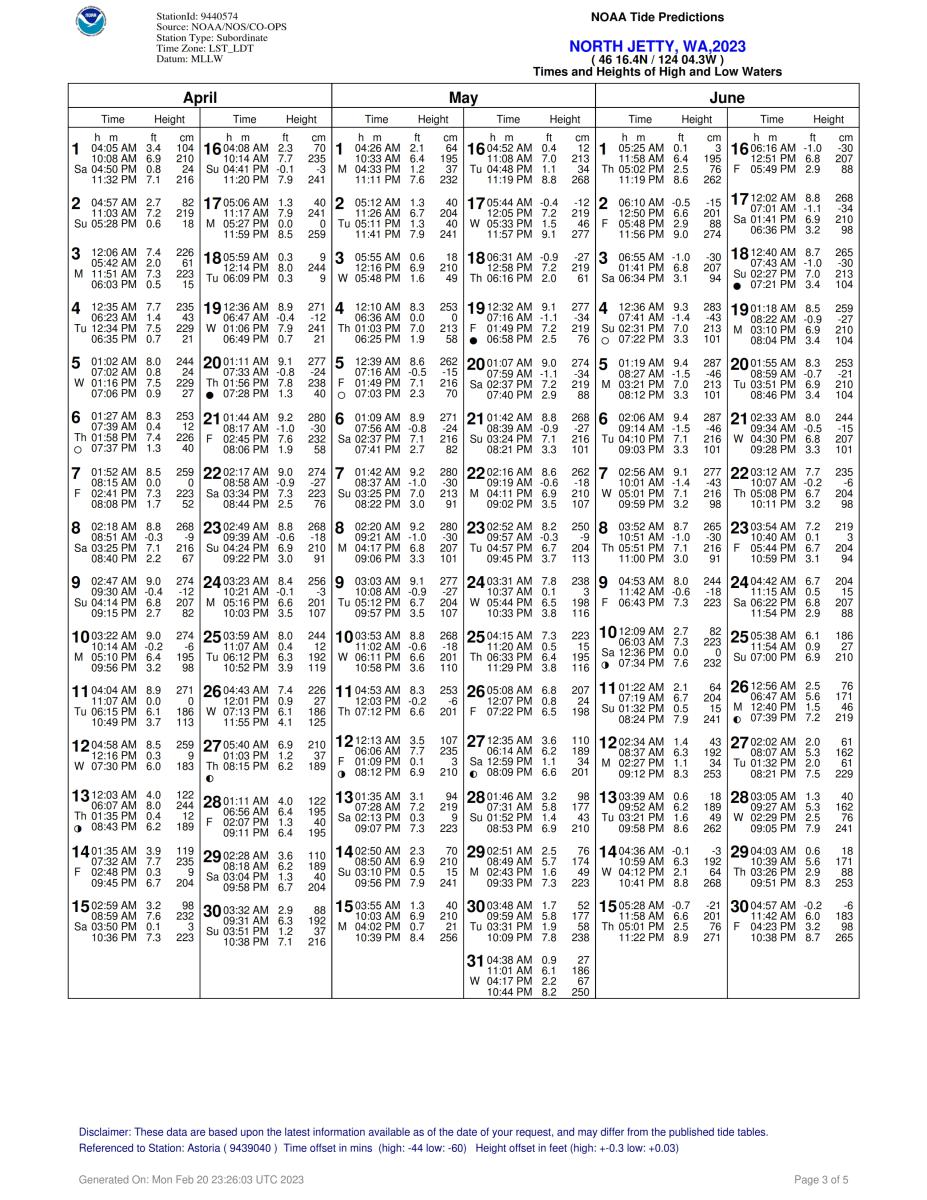 Disclaimer: The official Tide prediction tables are published annually on October 1, for the following calendar year. Tide predictions generated prior to the publishing date of the official tables are subject to change. The predictions from the web based NOAA Tidal Predictions are based upon the latest information available as of the date of your request. Tide predictions generated may differ from the official published predictions if information for the station requested has been updated since the publishing date of the official published tables.
READ MORE- if you liked this topic, you'll like: Haystack Rock